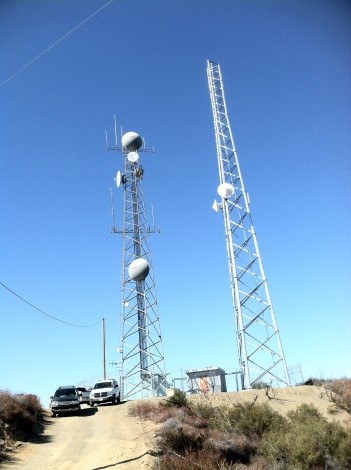 Client:
Southern California Regional Rail Authority

Date Started:
Jan 01, 2011
Date Completed:
Dec 30, 2013
About Project
The Valley Ventura and E. San Gabriel (VVSG) Communications Backhaul project is an advanced communications network that will transport Centralize Traffic Control (CTC) and Positive Train Control (PTC) data from wayside locations to the Metrolink Operations Center (MOC). The network includes an array of communication technologies including microwave links, fiber optic cables, Ethernet radios and MPLS to achieve the required level of technology diversification and redundancy. Work will include the installation of microwave towers, communications shelters, backup generators, batteries, equipment racks, conduit, hand holes, etc. installed at wayside locations, mountain tops and the top floor of a corporate office building.
A driving force behind the VVSG project is to provide a reliable and redundant infrastructure for the transmission of vital data between the Back Office Server (BOS) and the wayside signal locations to support the PTC initiative. PTC base radios will be deployed at strategic locations along the ROW that will support vital communication between the wayside and the BOS at the MOC. In addition to this requirement, the network needs to communicate with all rail operators that use or share the SCRRA ROW. This creates the need for infrastructure that is not only reliable and secure but that is interoperable with outside systems.
Project Scope, Successes
• Construction Management: PRE provided the Resident Engineer and support staff to manage the construction including: tracking and distributing contract documents, leading progress meetings and distributing meeting minutes, processing contractor payment applications, reviewing schedules, negotiating change orders and resolving disputes between the agency and the contractor as issues arise. These management activities include coordination with outside agencies and working with the various departments of SCRRA to ensure proper procedures are followed and expedite construction activities.

• Construction Inspection: PRE also provided a team of inspectors to oversee all aspects of the construction from site visits and potholing all the way to final cutover and punch list development. These inspectors assist in coordinating construction activities and prepare detailed reports of their daily activities.

• Design Support: PRE has been involved in the development of design alternatives as well as preparing design documentation needed to complete the work shown in the contract documents. This support has involved additional site visits, suggested redesign alternatives and CAD work to assist in the completion of the project.



Project Highlights
• Construction Management and Inspection Duties

• Expanded role to develop and propose alternate microwave, fiber and Ethernet networks

• Work with Project Manager and SCRRA to develop improved schedules and cost saving options

• Field surveys of all fiber optic equipment locations

• Field surveys of all proposed mountain top facilities