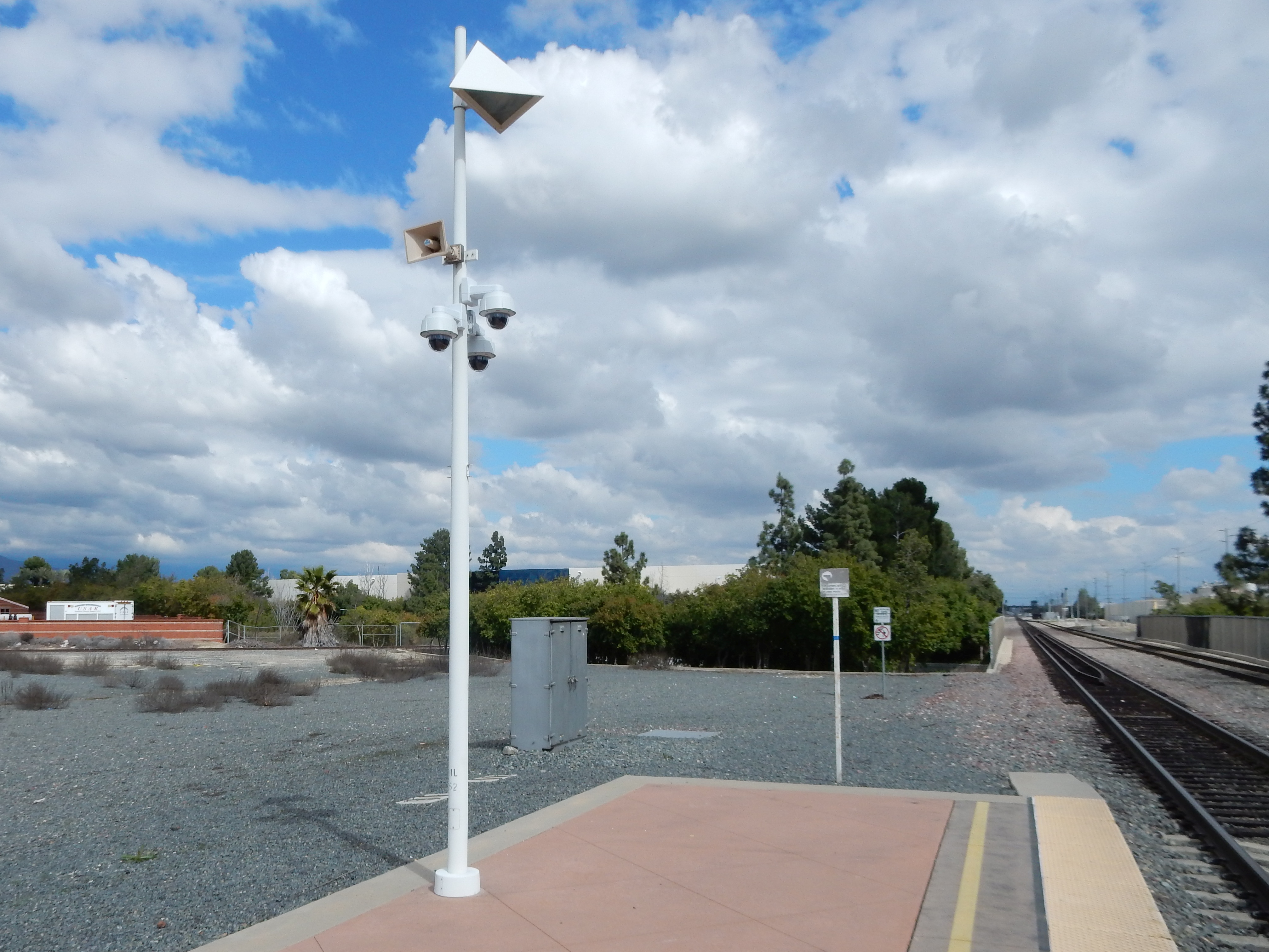 Client:
Southern California Regional Rail Authority

Date Started:
Apr 01, 2016
About Project
Utilizing a state grant, Metrolink installed a Video Surveillance System to perform security monitoring and recording at public stations and Metrolink owned facilities. The system provides live images of facilities, stations, right of way, and additional railroad infrastructure. The recording storage devices are located at the Maintenance Operations Center (MOC) in Pomona, CA. This is a looped system that continuously records and stores surveillance video which is overwritten when capacity is reached. Video footage can be retained for approximately 90 days.
Project Scope, Successes
Pacific Railway Enterprises provided systems technical oversight for the physical security hardening enhancements at Metrolink facilities and at 62 stations systemwide. This multiyear program was conducted as a job order contract, and included contractor submitted design and installation. The program required field verification and evaluation at each station to determine appropriate security camera coverage and available physical paths. The cameras were powered using PoE (Power over Ethernet) and the collected video is stored locally at each station communications shelter. Alternatively, video can be reviewed remotely by staff from the Pomona Security Operations Center. Innovative approaches included small mid-span pole mounted cabinets to increase the operating distance of the cameras.
Project Highlights
Installation oversight of security cameras at 62 stations within the Metrolink system
Required investigation of field conditions and problem solving to find conduit paths to support camera installation.