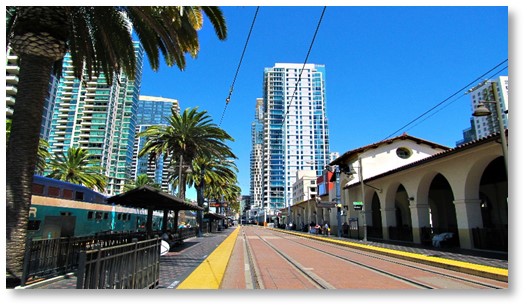 Client:
San Diego Metropolitan Transit System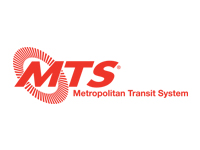 Date Started:
Feb 01, 2020
Date Completed:
Jul 31, 2022
About Project
The modification of an existing crossover set to an interlocking between the Ash and Beech crossings in San Diego, CA provides greater flexibility for operations when coupled with the work being performed in the area as part of the Mid Coast project. The crossings are to be designed as bi-directional, allowing Trolley units to transverse through the crossings at a higher rate of speed. The project team was responsible for railroad signal, track and overhead catenary systems (OCS) design. The design team performed all design work on the project, working closely with MTS staff.
Project Scope, Successes
• Pacific Railway Enterprises (PRE) Railroad Signal and Communications Design – Installation of the new O2 interlocking, interconnection with existing fiber network, bi-directional train approach crossing design.

• Pacific Railway Enterprises (PRE) Track Design – Replacement of ties within the crossover area, installation of switch ties and switch machine details.

The project is in an area of MTS right of way where NCTD Coaster and MTS Trolley are collocated. New signal enclosure placement was challenging and required close coordination of civil and signal designs. PRE completed field verification of existing conduit to support wiring to the signal enclosures, discovering that additional conduit was needed across Beech Street. PRE also assessed the existing aerial fiber to include intercept and fiber lateral modifications to support the new signal enclosures. The plans included detailed fiber strand splice information and a new connection between O2 interlocking and County Central Little Italy Station. PRE leveraged its knowledge of Mid-Coast and County Center Little Italy modifications to incorporate this double crossover in a cost-effective manner for MTS. The project is currently in construction with the design team performing Design Support During Construction services.




Project Highlights
Expansion of functionality from Mid Coast project
Railroad Signal and Communications Design
Track Design
Overhead Catenary Systems Design
Design Support During Construction