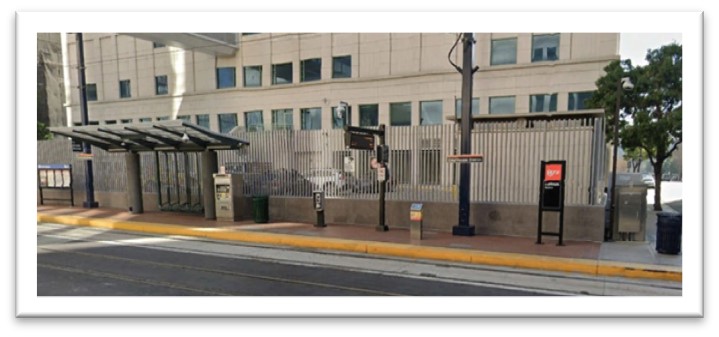 Client:
San Diego Metropolitan Transit System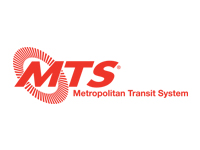 Date Started:
Jun 06, 2016
Date Completed:
Jul 07, 2018
About Project
Courthouse Station was the first new station added to the Trolley system since 2005. The station, located within the C Street corridor between State Street and Union Street, also became the new terminus for the Orange Line. This change supported the Mid-Coast Trolley operations plan to relieve congestion at the Santa Fe Depot and America Plaza stations. Courthouse station provides Trolley access in a dense employment area and is adjacent to the new State Superior Court Building, making the trolley a convenient transportation alternative for serving jury duty. SDMTS was awarded a competitive grant from the Transit and Intercity Rail Capital Program (TIRCP) for the project.
Project Scope, Successes
As the signal and communications systems subconsultant, PRE provided plans, specifications and estimates through concept to the 100% design phase. The signal design elements included ElectrologIXS vital signal processors, Hanning and Kahl vital processors for rail vehicle detection, HSK blocking circuits, HFP track circuits and advance preemption traffic interface. The communications systems design elements included public address, fare collection, visual message signs and wide area network modifications.

This project was PRE's first design application of HSK blocking circuits and HFP track circuits, which are used for vehicle detection using a check in, check out method. The HSK blocking circuit detects a rail vehicle by the wheel shunt and sensing the reduction in vehicle mass. The HFP track circuit detects a rail vehicle by the wheel shunt. The circuits functions without insulated rail joints and its limits are defined by short circuit connectors. The HFP and HSK track circuits are monitored by the HNP vital processor. Timer features were also incorporated. PRE worked closely with the manufacturer to successfully implement these circuits on MTS property.

PRE's expertise and contributions were also leveraged during the construction phase. In addition to design support, PRE provided the ElectrologIXS application programming for each location. During the station commissioning phase, our staff coordinated with the central control office staff to add the new locations to supervisory control. The project was successfully bid and completed within budget and schedule.



Project Highlights
• New station design with passenger amenities

• New crossover track for normal running operation to access the station via a pocket track

• Check in, check out track circuits for switch locking that support street running operation

• Route request from Civic Center station

• Route request from new station