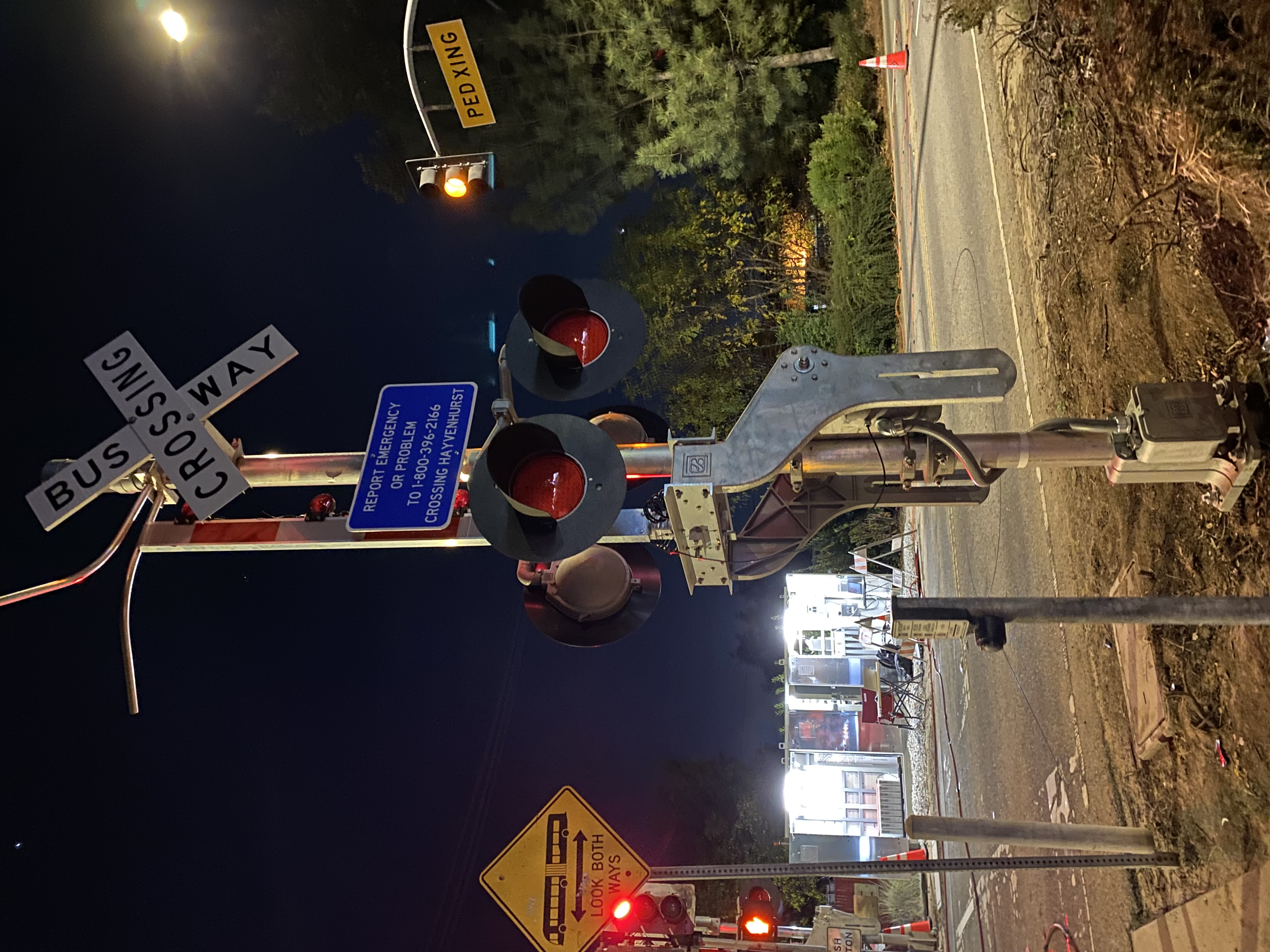 Client:
Los Angeles County Metropolitan Transportation Authority
Date Started:
May 20, 2020
Location:
Los Angeles, CA
About Project
The Metro G Line Bus Rapid Transit (formerly the Metro Orange Line) opened in October 2005, operating from North Hollywood to Warner Center along the former Southern Pacific Railroad right-of-way, followed by an extension to Chatsworth in 2012. The G Line totals nearly 18 miles in length from North Hollywood to Chatsworth and uses high capacity 60-foot articulated buses. The G Line diverges in Canoga Park near the intersection of Canoga Avenue and Victory Boulevard, with the dedicated busway continuing north to Chatsworth and the line to Warner Center running on the street in mixed-flow traffic. A recommendation was to add to the intersections for the sake of achieving a uniform design along the alignment included installing railroad-type gates at all the at-grade busway crossings with city streets. Railroad-type gates are common for rail crossings, but none currently exist for stopping the cross-street traffic when buses are approaching the cross streets in Los Angeles County or the nation. This innovation requires developing new technology for controlling gates for busway operation as there are no continuous rails for communication and the control of gates. A pilot gate approach was adopted by Metro to evaluate the validity of gated crossings installed on the busway at roadway intersections. The pilot gate is located on the busway at the existing Hayvenhurst, located approximately midway between Balboa and Woodley.
Project Scope, Successes
Pacific Railway Enterprises (PRE) was tasked with developing crossing design, bus detection system and placement, drawings complete with enclosure, wayside loops, cables, connections and related interfaces. PRE develop Microlok II application logic for crossing gate operation. PRE wired and tested the Metro provided Microlok II chassis in the PRE's test laboratory, and provided multiple presentation of the application logic on Vital-Sim via Teams presentations. PRE created the test plan and test cases for the crossing system, and oversaw the field testing with Metro buses on the bus way to confirm operation of the bus detection and crossing equipment and interface to the traffic signal controller.



Project Highlights
Successful implementation of the bus detection system able to detect multiple buses but not active the crossing for maintenance vehicles.
Created testing documentation
Performed the testing
Created a report for the testing
Created a Operation and Maintenance Manual