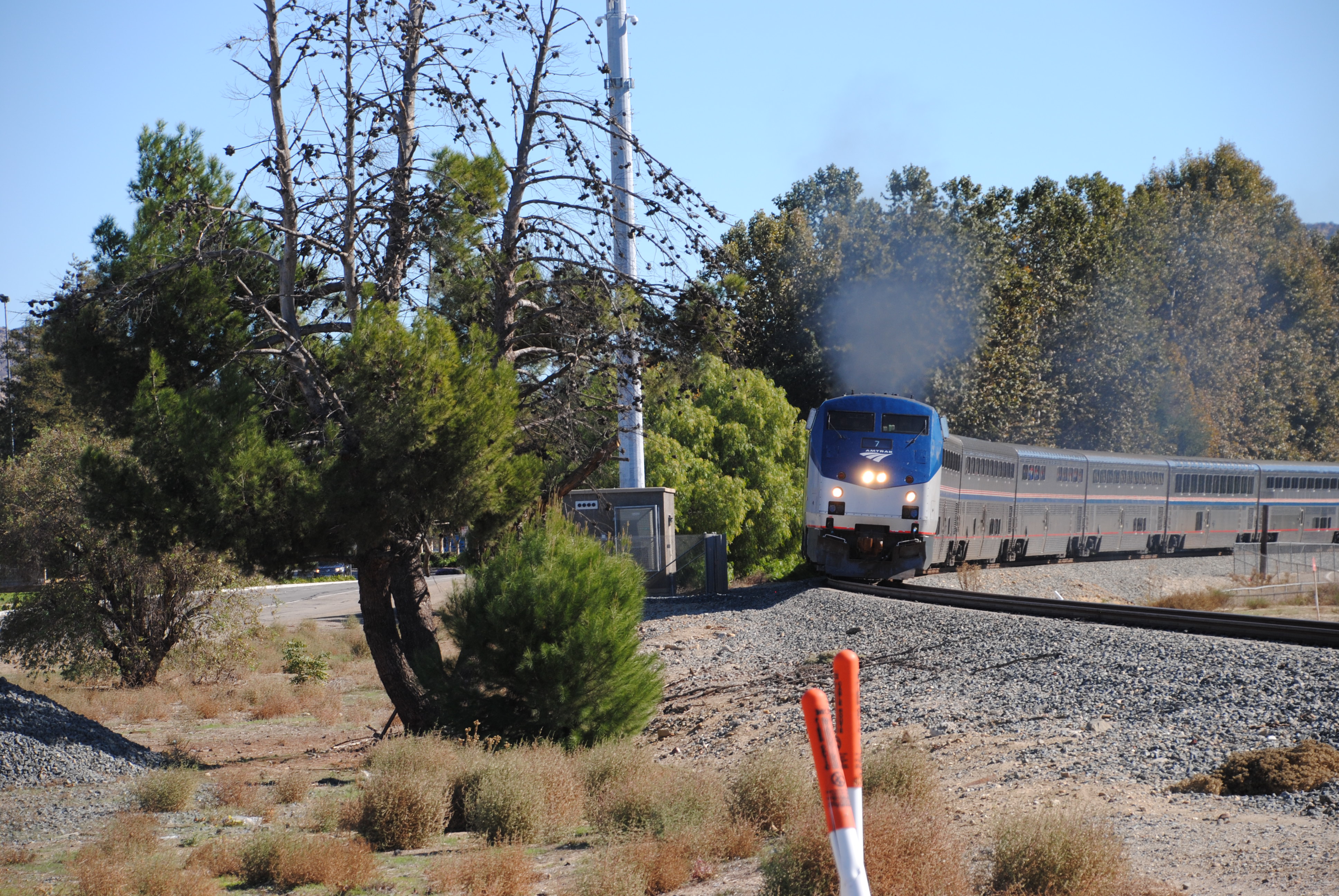 Client:
Southern California Regional Rail Authority

Date Started:
Dec 04, 2020
Location:
Simi Valley, CA
About Project
SCORE is a $10 billion capital improvement program with track, grade crossing, station and signal improvements to be completed in time for to support the 2028 Olympic and Paralympics Games in Southern California. Riders will see safety improvements and have access to peak and off-peak rail service. The series of projects, located throughout Metrolink's five-county region, are anticipated to create hundreds of new jobs within the community.
The Simi Valley Siding Extension Project will upgrade Metrolink's current regional passenger rail services along its existing Ventura County Line. The 2.2 mile double track project includes new rail infrastructure that will be constructed almost entirely within SCRRA's existing right-of-way (ROW). The project will enhance operational efficiencies along Metrolink's Ventura Subdivision and provide grade crossing improvements at Sequoia Avenue, Tapo Canyon Road, Tapo Street, East Los Angeles Avenue, and Hidden Ranch Drive. At Simi Valley Station, a new second platform and a pedestrian undercrossing will be added. The proposed improvements also aim to improve on-time performance, improve routine maintenance and access, and enhance safety.
Project Scope, Successes
PRE completed final design, specifications and estimates for this project.

Within the PRE design, both ends of the new main track are terminated as standard end of siding control points: CP Sequoia and CP Arroyo. The existing intermediate signals are reconfigured to a new set of intermediate signals for the new main track. The intermediates on either side of the new control point locations will be reconfigured to support approach diverging aspects.


New crossing warning systems were designed at 4 crossings within the new main track alignment. Advanced preemption and pre-signal operation is designed to support 2 crossings. Exit gates with radar vehicle detection is designed at 3 crossings. PRE participated in CPUC crossing diagnostics for all crossings during the design phase.

72-strand fiber optic cable is designed between the 2 new control points and will terminate into an existing microwave enclosure along the existing main track. This will allow train control communications to occur over the more reliable fiber network and provide expansion for the Wide Area Network (WAN).

At the station, the existing main track shifted closer to the existing communications shelter, creating a close clearance issue. A new dual tenant shelter was designed adjacent to the existing communications shelter location to allow the track shift. Station systems will be recabled on the existing platform, and new Customer Information Systems (CIS) devices and security cameras are designed for the second track platform.

PRE worked with the civil and track design team to propose construction phasing diagrams, integrating the systems to make sure they were available when needed and to minimize outages.
Project Highlights
Two end of siding control points
Reconfiguration of intermediate signals to support second track
New 72 strand fiber installation
New second platform with visual message signs, public address speakers, security cameras, ticket vending machines and passenger information monitors
Coordinated complex construction phasing with limited work windows