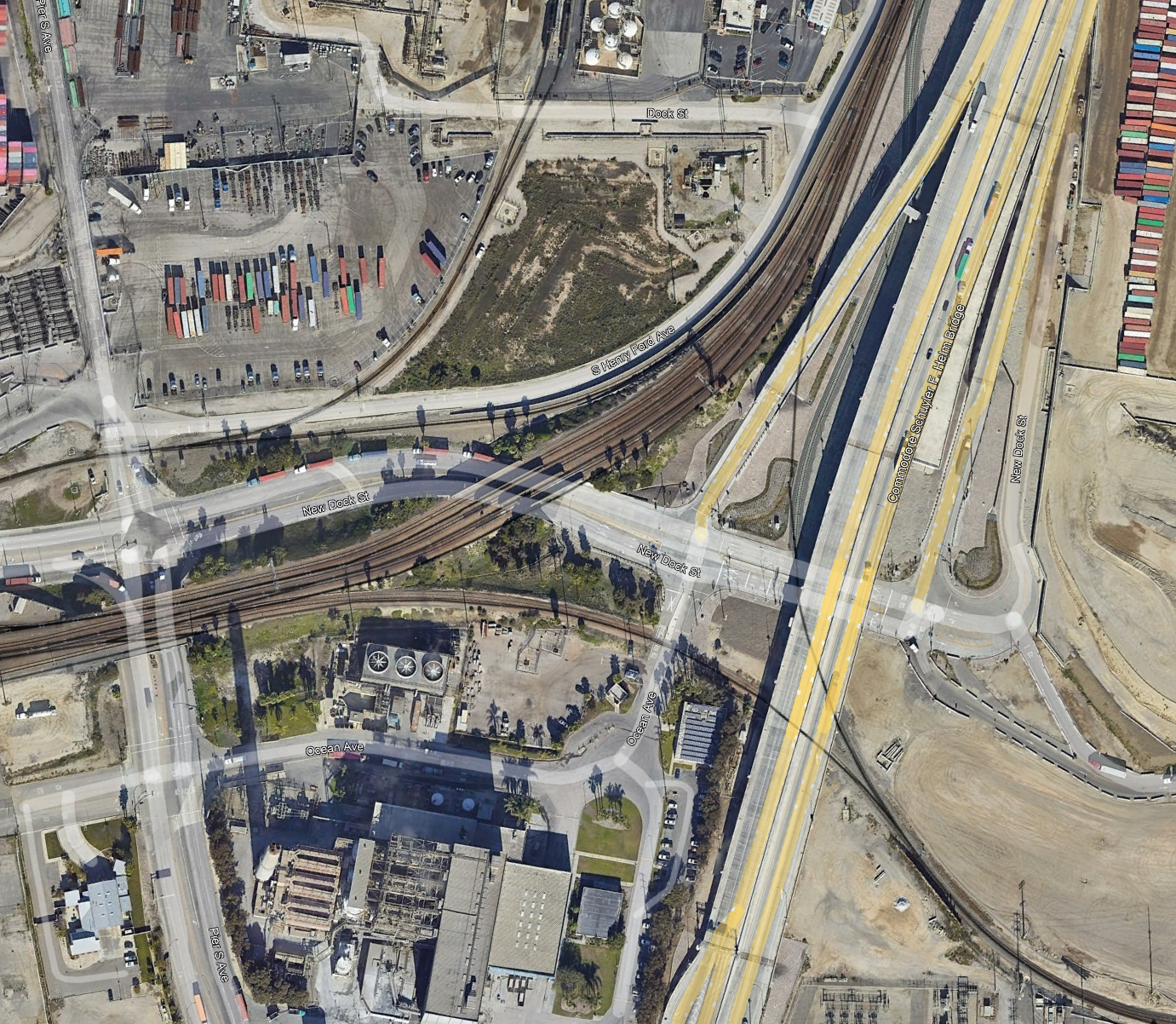 Client:
Port of Long Beach
Date Started:
May 01, 2017
About Project
The Terminal Island (TI) Wye Track Realignment project will support the Port's plan to increase on-dock rail, and will also improve rail access to two Long Beach bulk terminals on the eastern end of Pier T. The Port of Long Beach has been awarded a $14.5 million grant from the U.S. Department of Transportation's Maritime Administration to help fund the project.
Project Scope, Successes
Between Pier S and CP Mole, new track sections are to be installed. In terms of railroad signal, this work results in replacement or relocation of existing wayside signals at CP Mole, an additional track through the SERRF crossing, and the replacement of the turnout from CP Badger to Pier S. Within the wye connecting CP Mole, CP Badger and Pier S are the SERRF and New Dock Street crossings.

Recently the New Dock Street crossing enclosure was installed as part of the Schuler Heim Bridge project, a project where PRE was the railroad signal designer. The Schuler Heim project resulted in a traffic signal governing vehicular movement at SERRF and New Dock Street. The addition of another track through SERRF created additional levels of complexity to the overall operation of the traffic control system. Through numerous discussions and meetings with the tenant, POLB successfully secured the closure of the SERRF crossing, resulting in a much simpler traffic operation on New Dock Street.

SERRF crossing is to be closed, with the crossing enclosure and crossing warning devices removed. The addition of a new track caused the train detection approach at Pier S Avenue to change due to additional train movements. Remote throw switch machines were added to key turnouts for ease of PHL train movement.
Project Highlights
Remote Throw Switch Machines
Wayside Signal Relocation at CP Mole